Isawa hot spring information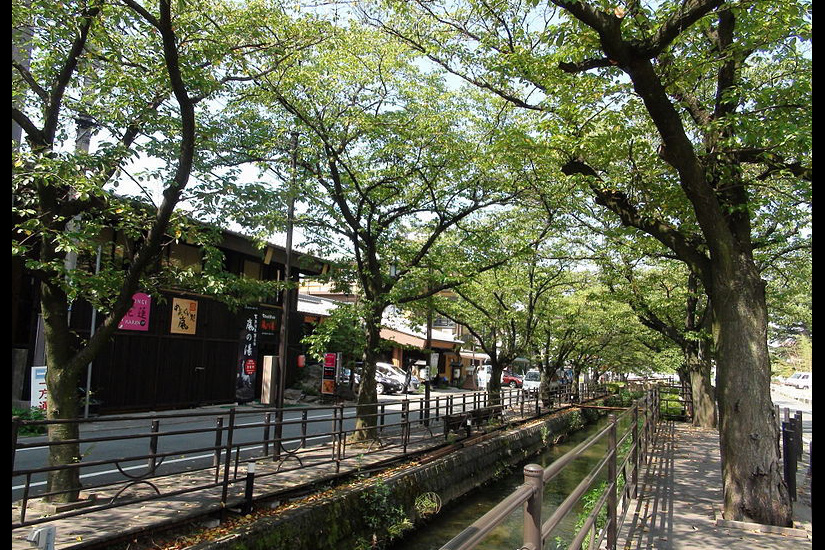 ■ History of Isawa Onsenkyo
Suddenly in January 1961, the hot springs spring up from the vineyards, the history of Isawa 's hot springs town begins. A hot spring springing up with concon flows to the nearby equality river, nearby residents called this hot spring "Aozora Onsen" and was loved by locals and neighboring people. Eventually, this "Aozora Onsen" became famous, began to flourish as a spa town from the convenience of being able to come in about an hour and a half from the capital, developed as a big spa town. More than 120 large and small hot spring inns lined up eaves, the entertainment district began to develop, it has evolved into a popular Ishiwa hot springs town which became a tourist spa resort and is crowded with many travelers. History as a hot spring resort is relatively shallow, but once flourished as a town hall for the former Koshu Highway History is old, there are many cultural facilities and many natural environment remaining.

■ Spring quality and indication of Isawa Onsenkyo
Sprinkle ... 2000 liters per minute (ten drums) Temperature is 49 ° C
Fountain quality ... alkaline simple spa
Efficacy ... Neuralgia · Muscle pain · Arthralgia · Bruises · Chronic gastroenterology · Coldness · Restoration of fatigue · Gout

Peach hunting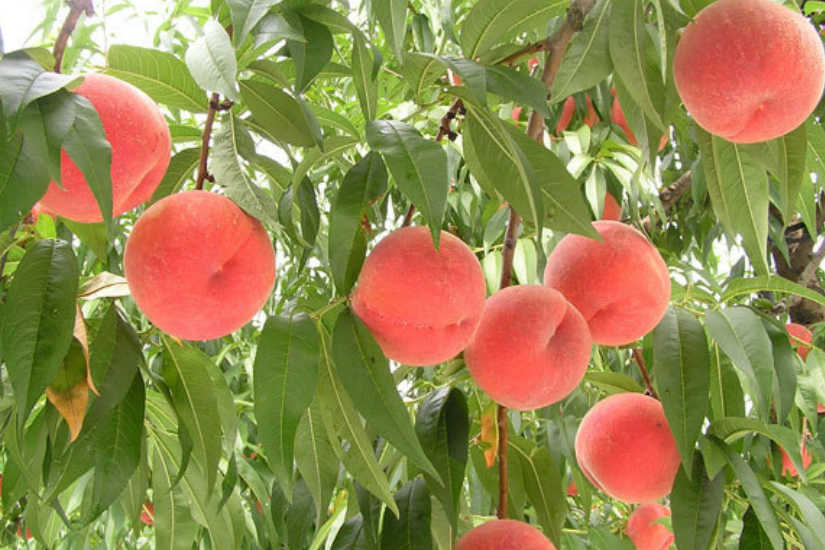 Between July and August, you can enjoy ripe thigh-hunting while taking plenty of sunshine
Grape picking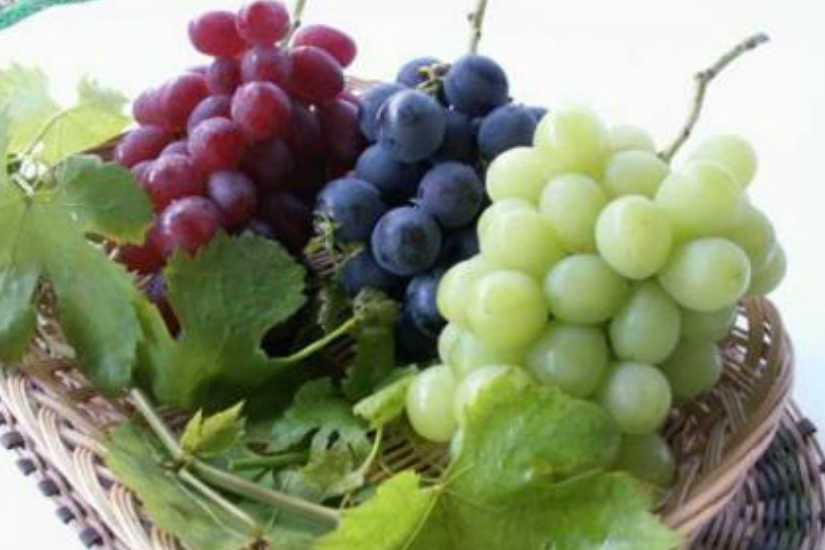 Between July and November, there are various varieties, long-lasting grape hunting.
Strawberry picking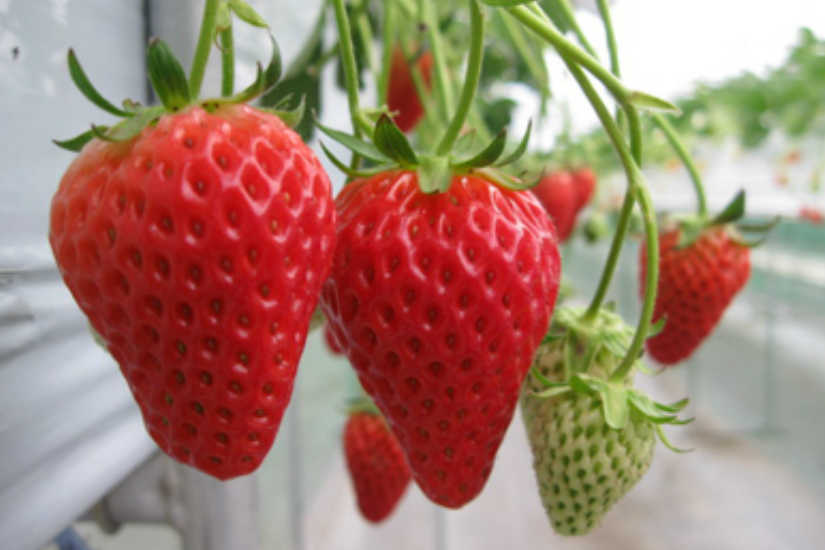 You can enjoy sweet and delicious strawberry picking from January to May.
Hot spring of medicinal stone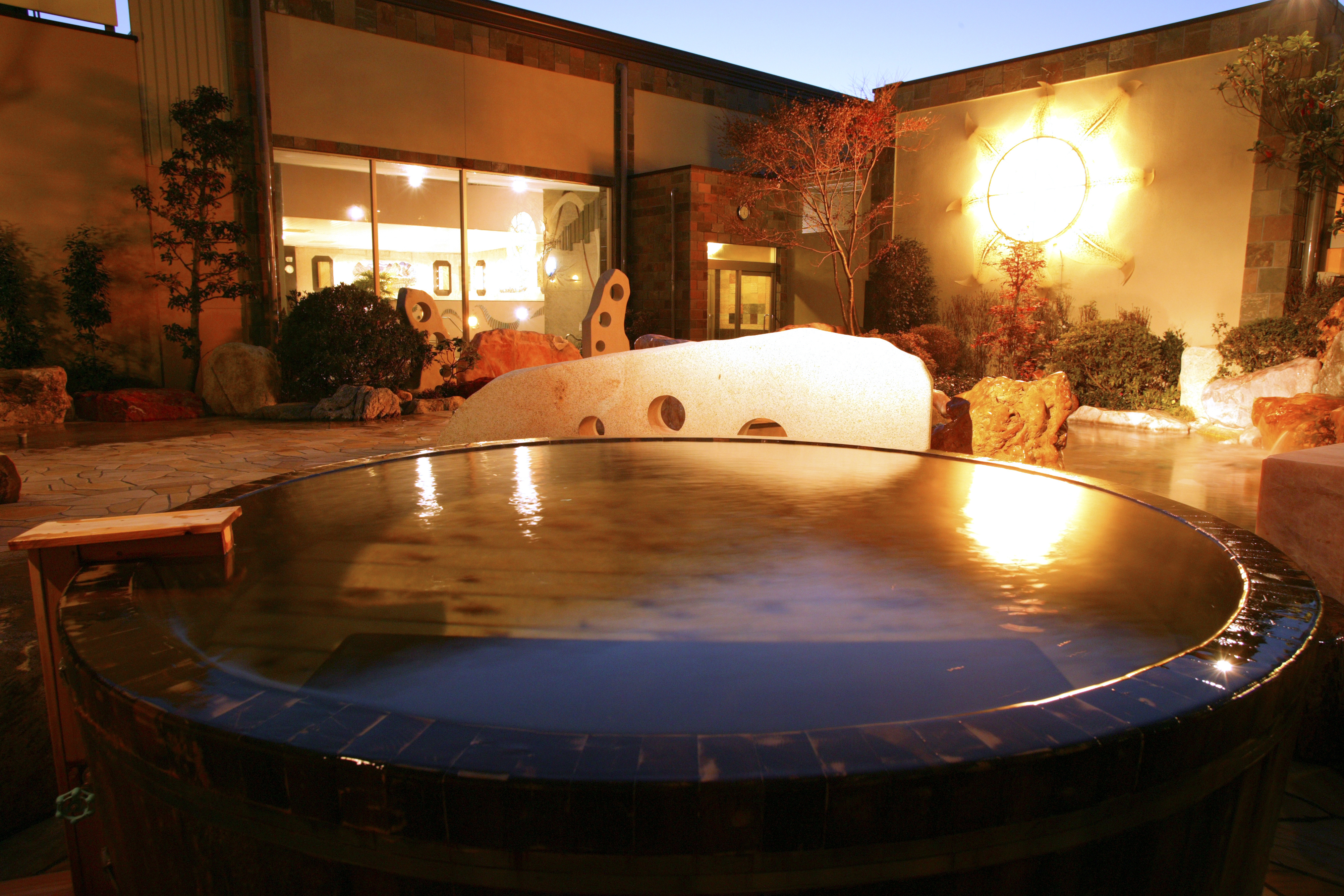 "Japan's first" Japan Health and Medicine Dome "using Mongol Cooker," Ryukyus Stucco "Relax Room", colorful gemstones with the concept of "real healing and relaxation in the mind and body of modern people" It is a hot spring facility of a completely new style which has never existed such as "gem stone outdoor bath" we arranged.
Furin Kurayama Hibikino no Sato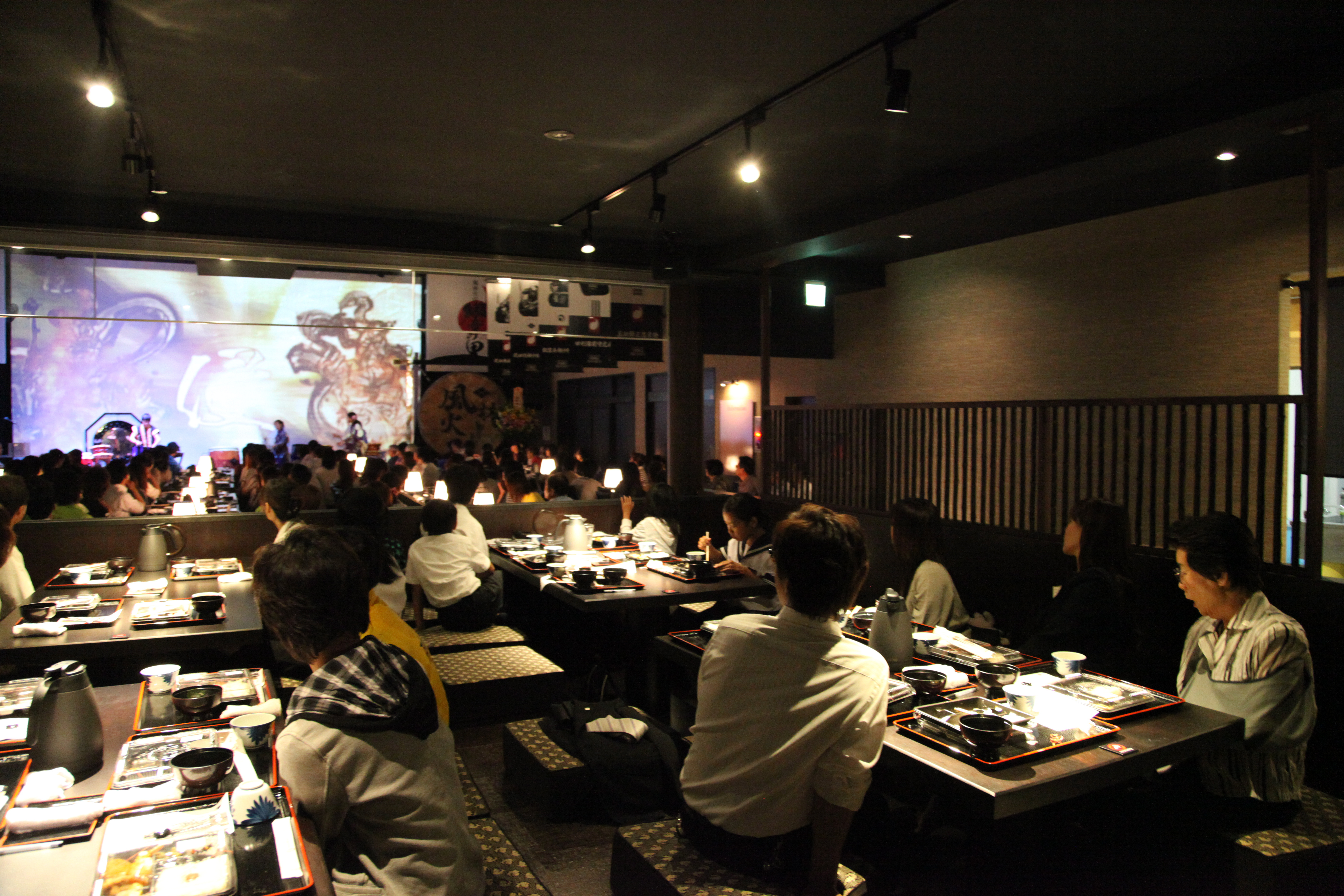 Entertainment restaurant where you can taste authentic local cuisine of Yamanashi. You can taste regional cuisine of Yamanashi such as boasting authentic Hoto and famous B class gourmet. Also, on the huge screen in the hall, you can not miss the video and music of Yamanashi 's scenic spot, and the live performance of Japanese drums by Taiko team "Hibiki".
Honbu Sake Brewery Yamanashi Mars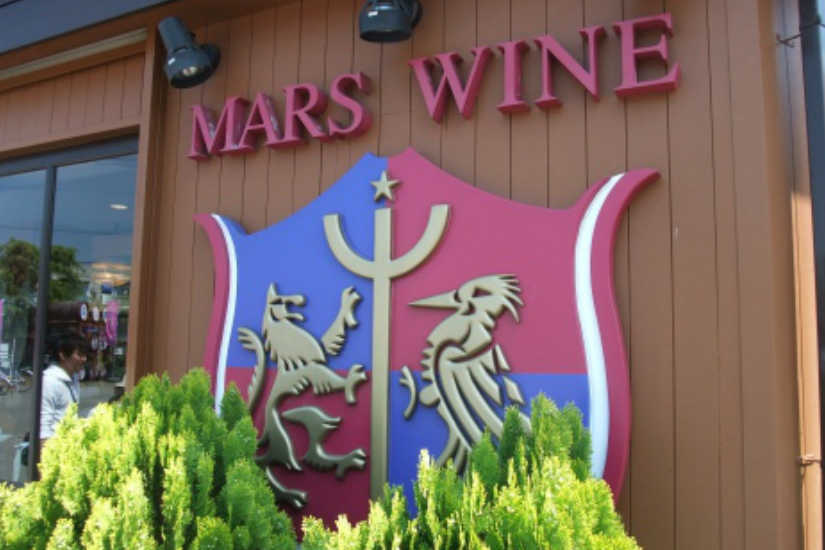 Honbo brewery with headquarters in Kagoshima seeking wine making utilizing the seasons rich Japanese climate, founded Yamanashi Mals winery in Ishiwa-machi, Fuefuku-shi, Yamanashi prefecture as base for brewery production in 1960. Since then, we continue to listen humbly to the soil and the climate of this area, and continue to make wine to the world.
Yamanashi Prefectural Museum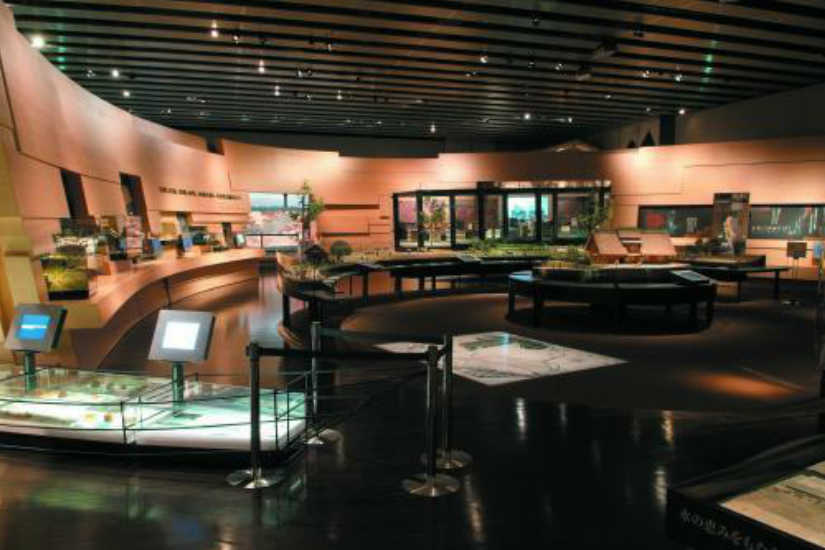 The Yamanashi Prefectural Museum opened as a place to learn history and culture and a place of information dissemination in Fuefuki, Yamanashi Prefecture, on October 15, 2005. Seasonal limited exhibitions such as "Fossil Exhibition" are also plentiful, from adults to children, it has become a place to enjoy beyond generations.
Tōko Township of Japan "Peach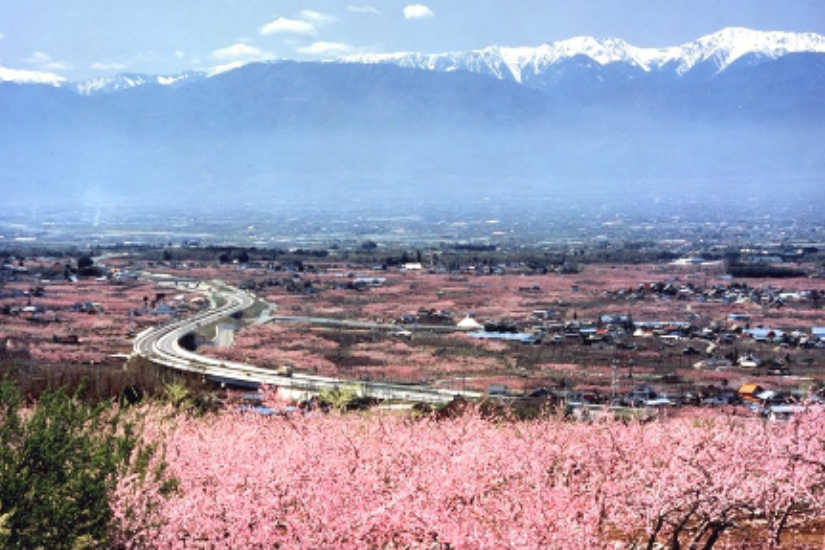 An alluvial fan spreading on the opposite bank of the Fuefukugawa River is suitable for being called "Togenozakura", which is the cultivation area of ​​peach which boasts the largest production volume in Japan. Such a peach blossom in Tōkyō-to is a symbol of spring of Fuefuki-shi, it is a splendid scenery until it is a splendid scenery "spreading pink carpet as if it is shown in many parables." "(Best time to watch: early April to mid)
Katsunuma
Herb garden
〒409-1315 
Yamanashi prefecture Koshu city Katsunuma-cho etc. Equal force 1736
TEL: 0553-44-3715
FAX: 0553-44-371
Opening hours: AM 9: 00 ~ 5: 30
Open every day of the year · Admission free
People who come by car
· 15 minutes to Kofu direction from Kamanuma Chuo Road IC
· 15 minutes from Isawa Onsen town
· 40 minutes from Mt. Fuji, Kawaguchiko
· 30 minutes from Gangasaka tunnel (R140) from Chichibu direction
Free parking lot
· 20 large-sized buses
· 100 cars
People who come by train
· Central line, get off at Katsunuma Vineu Town station 5 minutes by taxi
· Central Line, get off at Shioyama station 10 minutes by taxi
http://www.herb-teien.com
Mail:
ykj_question@mac.com
A beautiful large garden where about 200 kinds of herbs are blooming on a vast site of 10,000 tsubo. Besides herbs, tulips and roses in the spring, sunflowers in the summer, cosmos in the fall, butterfly lanterns in the winter ... etc etc. A lot of flowers will welcome us anytime really year round. There is also a fun experience section where you can make herbal soap and make candles. For children, grabbing masses and experiencing beetle hunting are popular. Is it the second most delicious in the world? It is! Lavender soft cream is also recommended. "Herb garden travel diary" that you can enjoy from children to adults. There is also "Herb's footbath" unique to the herb garden. Please invite your family and friends and go out.