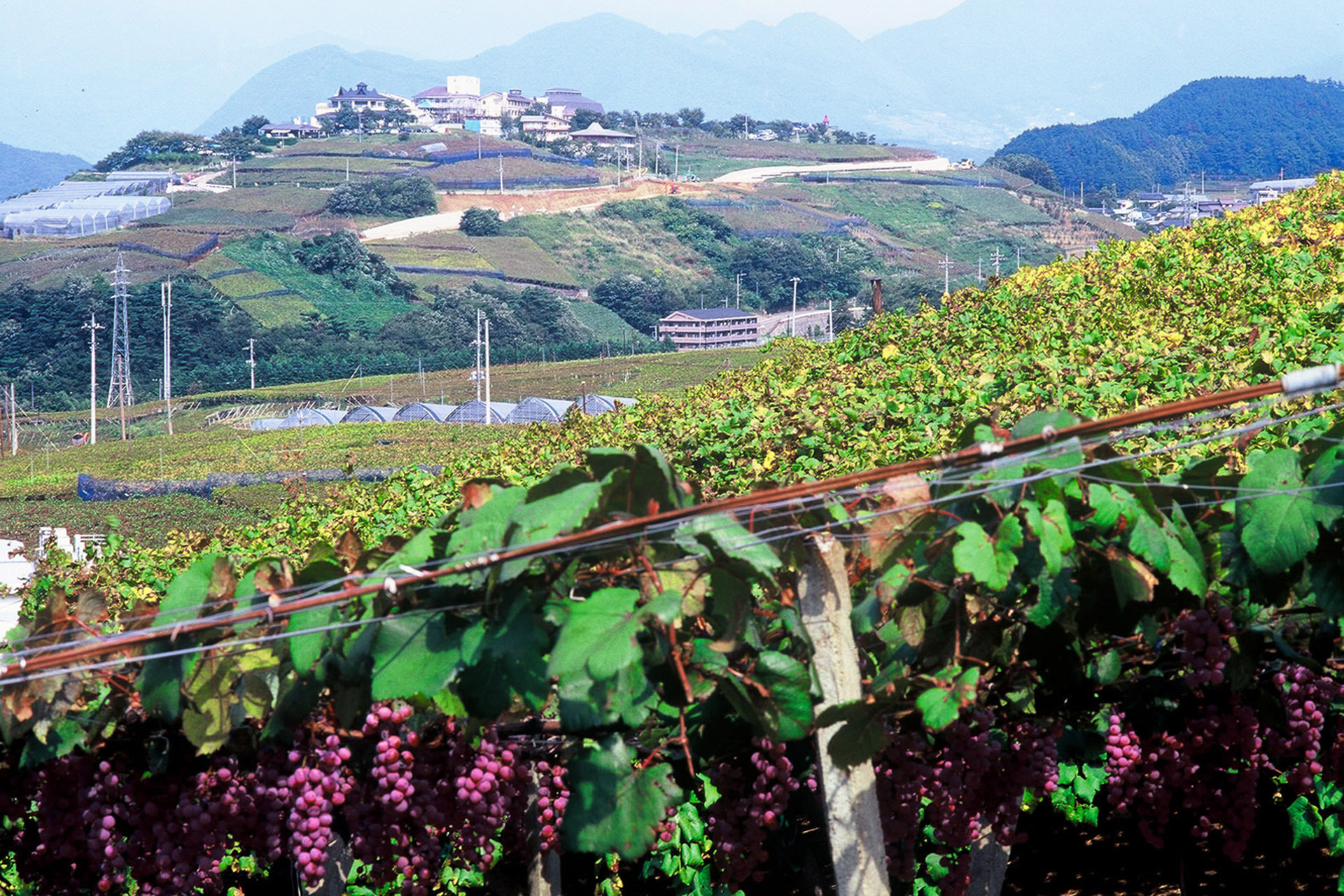 Fuefuki city is located in the east of the Kofu Basin in Yamanashi Prefecture, and the Fuefukugawa river which is derived from the city name flows through the center of the city. An alluvial fan spreading on the opposite bank of the Fuefukugawa River is suitable for being called "Togenozakura", which is the cultivation area of ​​peach which boasts the largest production volume in Japan. Such a peach blossom in Tōkyō-to is a symbol of spring of Fuefuki-shi, it is a splendid scenery until it is a splendid scenery "spreading pink carpet as if it is shown in many parables." It is said that the peach blossoms begin to bloom and the coloring along the gentle slope is a natural panorama of nature caused by the difference in elevation unique to Fuefuki City.
● Misaka Farm Grape House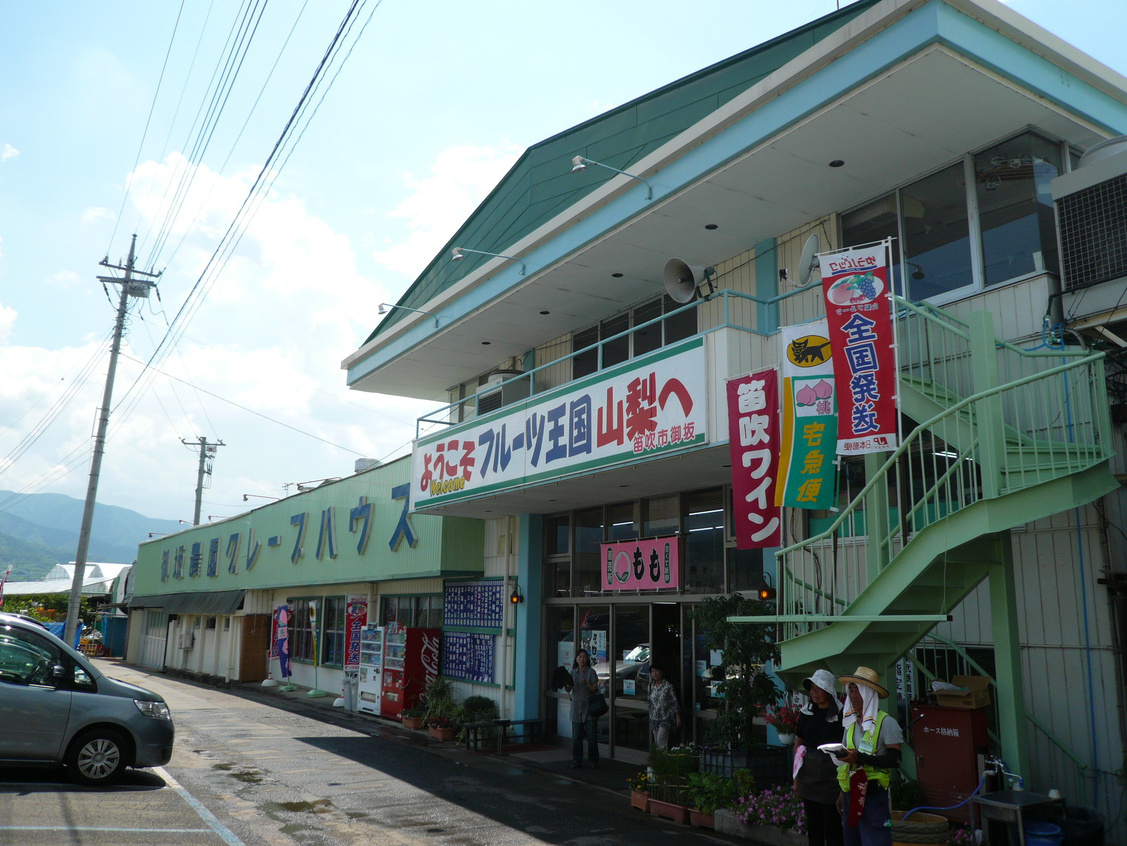 〒406-0804
Yamanashi Prefecture Fuefuki-shi Misaka Town Natsumehara 656-1 
TEL 055-263-3111
http://www.misakanoen.co.jp
mail:
info@misakanoen.co.jp
Misaka Farm Grape House can enjoy cherry-blossom viewing in the spring. The cherry-blossom viewing in this park is rapeseed and peach blossoms, colorful contrast is spectacular enough! It is! Misaka Togeno, where you can see the spectacular Southern Alps, is spring summer! It is! You can see from late March to mid April. In late June, peach hunting will begin. Please eat delicious peaches raised with love. (Peach hunting until early August)! It is! Grape picking is from mid - July to mid - November. Beginning with Delaware, Muscat Berry A, Koshu grapes and varieties also change. Also, in August, the king of grapes, huge hunting begins. Please enjoy grape hunting until satisfied! It is! In the period of grape hunting, "wine making experience" can also be done. Grape picking · Foot stepping experience · Fresh juice tasting · Label making · You can make original wine only. Wine will be delivered to your home at a later date. Have experience of making a fly, take home your own noodles and take a picture of your favorite hot pot at home! It is! Barbecue, specialty of Yamanashi, light fare is also available! It is! As for the souvenir shop, we have many stocks such as Yamanashi Yakusho Honpoku, Pickles, pickles, Hokkaido Shingen mochi and other sweets, Koshu Shintensen, Yamanashi prefecture raw material wine stuff, so many fun shopping I can do it! It is! Free large parking lot, fully equipped toilet for disabled people. 5 minutes from Chuo Ichinomiya and Misaka Inter! It is! We are open all seven days a week so please drop in by all means.